With new drug developments, refined therapies and improved medical devices announced on a regular basis, there is an increased need for clinical information and health outcomes to be truthful and non-misleading when relayed to health care professionals and their stakeholders. This not only impacts the quality of treatment provided to patients but also plays a role in financing new therapies that can cost hundreds or thousands of dollars per patient.
The Kulkarni Law Firm is guided by our Principal Attorney who is a licensed pharmacist with over 20 years of clinical experience. The Firm can hence guide life science companies and their service providers in ensuring that clinicians receive truthful and non-misleading information in order to make sound medical decisions for their patients. Our compliance-focused solutions and legal advice is backed by a sound understanding of clinical practices and subject matter expertise for you to offer the best to healthcare providers.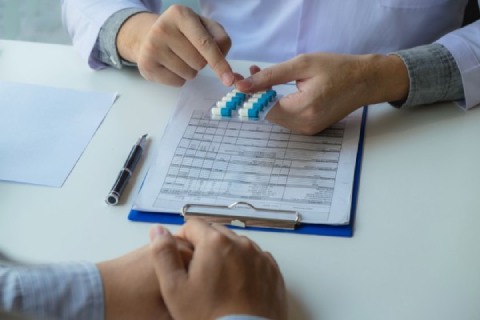 A service request initiated by a client undergoes a series of considerations,
Process and Program Development
Beginning with a thorough understanding of the client's requirements followed by a GAP analysis where the requirements are weighed against the standard of care in the industry.
An initial draft of the proposed program is developed. When determined necessary, the Firm also interviews internal and external stakeholders.
Establishing a set-up phase calls for negotiations with the appropriate internal and external stakeholders in order to create a program that involves all the relevant groups.
Development and Compliance
The firm ensures that your program remains consistent, and undergoes continuous process improvement. As part of this process, we conduct a consistent process of audits, and updates to address any perceived gaps.
Listen in to Our Principal Attorney as he discusses healthcare, innovation and more on his weekly podcasts at DarshanTalks
We would love to hear about your requirement and help you get stared.