Solving issues with great attention
At the Kulkarni Law Firm, we focus on providing comprehensive solutions to life science companies seeking legal, regulatory and compliance services that are consistent with the laws established by the FDA and other overseeing bodies. Our tailor-made solutions are backed by extensive experience in both life sciences and healthcare.
Our Principal Attorney is also a licensed pharmacist with over 20 years of clinical experience. He has chaired the American Bar Association's (ABA) life sciences interest group and penned several key chapters concerning law, regulation and research in the ABA's flagship guidebook.
With Kulkarni Law Firm, he has assembled a team of multi-faceted experts with extensive knowledge of marketing, financing, and public relations to provide insightful and personalized one-on-one solutions in a complex and ever-evolving industry.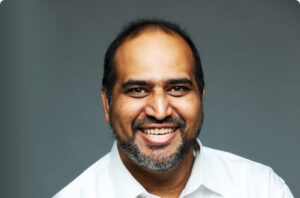 Darshan Kulkarni
Dr. Kulkarni is the Principal Attorney of the Kulkarni Law Firm and focuses his practice on helping FDA regulated companies successfully bring their products to market. He has over 20 years of experience in providing legal, medical and regulatory services, and has served as a pharmacist for over a decade—making him uniquely well-positioned to help clients through all stages of the development process. He advises clients on issues varying from FDA regulatory strategy, clinical trial negotiations, manufacturing audits, FDA compliant promotional and non-promotional review, FDA responses, to genericization and other interdependent processes. Prior to starting the Kulkarni Law Firm, Darshan was the Global Corporate Counsel for an international pharmaceutical holding company, where he provided services including writing licensing and employee contractor agreements, warning letters and SOPs. He was also responsible for developing a quality system for the facility and engaging with the FDA.
In his spare time, Darshan regularly contributes to his pharmacy podcast Gavel & Pestle, and has written for several books on federal regulatory law including multiple editions of Research Compliance Professional's Handbook.
Major Hoffman
Major Hoffman is the lead marketing manager at Kulkarni Law Firm. In that role, Major develops and implements marketing strategies for the firm, and oversees the firm's social media, email marketing system, and website design. He has extensive experience in all aspects of marketing development and serves as an advisor for the firm's branding needs.
Matt Helper
As the firm's bookkeeper, Matt Hepler documents all financial transactions in addition to generating comprehensive financial reports for the firm.
Joy Wilhelm
Joy Wilhelm is a customer relations associate and has an extensive background in the customer service industry. She helps build close and ongoing relationships with potential clients. She also assists with the production of content for the firm's social media accounts.
Sunil Philip
Sunil Philip serves as the principal accountant and is responsible for handling the firm's legal transactions as well as serving the role of financial advisor. He has over 20 years of experience in the tax advisory industry.
Lawyer teams we work with
Yash Kulkarni
Yash Kulkarni is a leading barrister for Quadrant Chambers and has a broad commercial practice with international reach. He regularly advises for companies in industries such as international trade, banking, information technology and insurance.